ABOUT ME:
Hi! Welcome to 3rd grade! I cannot fully express how excited I feel about the upcoming year. I look forward to working together to make this year a GREAT one!
I received my B.S. in Elementary Education at Texas Lutheran University with minors in Communication Studies and Geography. Throughout my college years, I was active in many campus organizations. Such as, Geography Club, Student Education Association, Habitat for Humanity, Water to Thrive, intramural soccer, and more. I did my student teaching in 1st grade in Seguin, Texas and loved every second of it. Then, I was fortunate enough to have a 2nd grade teaching job in San Antonio (right after graduating in December of 2016). Recently, I decided to move back to my hometown, La Grange, Texas, to teach. Two years ago, I taught third grade in Round Top, Texas. I recently started working towards my master online through Mizzou University. My masters program is in Student Learning and Well-being with an emphasis on Social and Emotional Learning. With that degree, I hope to use my knowledge in SEL to help teach other teachers through workshops and PDs. At the beginning of this year, I also became an elder in my church. I am a co-chair person for the Christian Education program at First Presbyterian Church here in La Grange. I love staying busy! I am so glad to be back at school! This year at Sacred Heart School will be amazing! Let's go Stingers! 🐝
Fun Facts:
I studied abroad in Australia for 6 months!

I absolutely love to travel- I only have two more continents to reach before I reach all seven.

Coffee is a must! Second to that is Dr. Pepper.

I found my strong love for teaching during a summer job with AmeriCorps.

I'm fairly sure I could live off of Italian food!

Sunflowers are my favorite flower and giraffes are my favorite animal!

I am a huge Spurs fan!!

My favorite bible verse is: Philippians 4: 13
I have a sweet puppy named Willie- he is 4 years old!
THIS YEAR:
This year, we will learn to work together, we will laugh often, and most importantly, we will celebrate the awesome individuals that we are.
We all have something to offer and my hope is to find each of those things in you! In my classroom, I value creativity, teamwork, kindness, happiness, and a positive attitude.
To say the least, this year will be very exciting, challenging, and inspiring. To ensure the most growth this year, I will be sure to keep in contact with you as we work together to help your child have a successful year!
I will be sending updates through the Remind 101 App to keep you involved. Involvement and communication is key to having a strong and successful school year for us all!
"Two are better than one; because they have a good reward for their labor" -Ecclesiastes 4:9
CLASS SCHEDULE:
7:15-8:10 School-wide Morning Announcements (cafeteria)
| | |
| --- | --- |
| 8:15-8:25 | Class Morning Meeting Student of the Week presentation (SOTW) |
| 8:25-9:15 | ELA Warm-Up/Spelling/Writing |
| 9:15 - 9:30 | Snack and Recess |
| 9:30 - 10:40 | Reading |
| 10:40-11:10 | Religion |
| 11:10 - 11:40 | Math Warm-Up (# of the Day/UPS check) |
| 11:40 - 12:30 | Lunch and Recess |
| 12:30-1:00 | MWF- Computer TTh-Music |
| 1:30-2:00 | P.E. |
| 1:30 - 2:00 | Math |
| 2:00-3:05 | Social Studies/Science |
| 3:05-3:15 | Class Meeting (Pow-Wow) |
3:15-3:20 Pack-Up/Dismissal
LIBRARY/MAKER SPACE- Thursday from 10:15- 10:45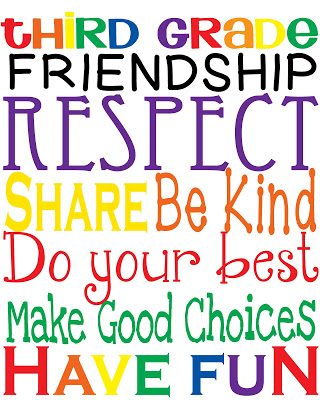 CONTACT:
I value your child, your opinions, and your involvement! Please let me know if you have any questions, comments, or concerns via email or Remind 101.

Email: leachr@shcs-lg.org