WELCOME TO MRS. KEILERS' 2nd Grade CLASSROOM

"Let the little children come to me, and do not hinder them, for the kingdom of God belongs to such as these." Mark 10:13-16
email: keilersa@shcs-lg.org

Conference Period: 10:30 - 11:00 am & 2:15 - 2:45 pm
Mrs. Keilers' Second Graders' Schedule:
7:50 – 8:10 Morning Opening
8:10 – 8:15 Unpack, Attendance, Lunch Count
8:15 – 9:30 Language Arts
9:30 – 9:45 Snack / Recess
9:45 – 10:30 Language Arts
10:30 – 11:00 Music / Computer
11:00 – 11:45 Lunch / Recess
11:45 – 12:45 Math
12:45 – 1:45 Social Studies / Science
1:45 – 2:15 Religion
2:15 – 2:45 PE
2:45 – 3:15 Study Hall / Enrichment /AR testing
3:15 – 3:20 Pack-up, Prayer, Dismissal
The mission of Sacred Heart Catholic School is to respond to Jesus' great commandment to "Love one another as I love you." This is accomplished by partnering with families to form young disciples by teaching knowledge and virtues and by experiencing God's love in prayer and care.
Classroom Rules:
Use kind words and actions.

Show respect to others' feelings, space, and things.

Raise your hand to ask permission to do something.

Work Quietly

Keeps hands, feet, and objects to yourself.
Homework Policy: Please check their homework folder each day to see their behavior color and sign their folder each night. We will have homework each night Monday-Thursday. Also, students will bring home a Friday folder with all their work from that week. Please look over their work and praise them for their efforts and let me know if you have any concerns.
A little bit about me: I was born and raised near Ellinger, Texas and have been a life long member of St. Mary's Catholic Church in Ellinger. I graduated from Fayetteville High School in 1998 and Sam Houston State University in 2003. My husband of fourteen years is Kevin and God has blessed us with two wonderful children -- Emily 10 and Ethan 7. They bring much joy and happiness to our lives. I have always had a love of teaching and my faith is very important to me. I am so blessed and excited to be teaching here at Sacred Heart.
May God send our class many blessings this second grade year as we learn and grow!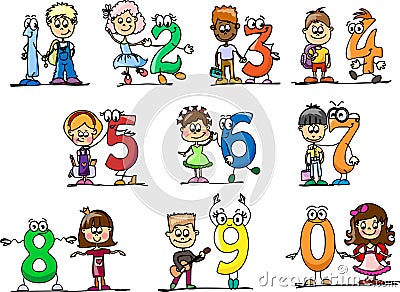 Come Learn & Have Fun With Us!!!